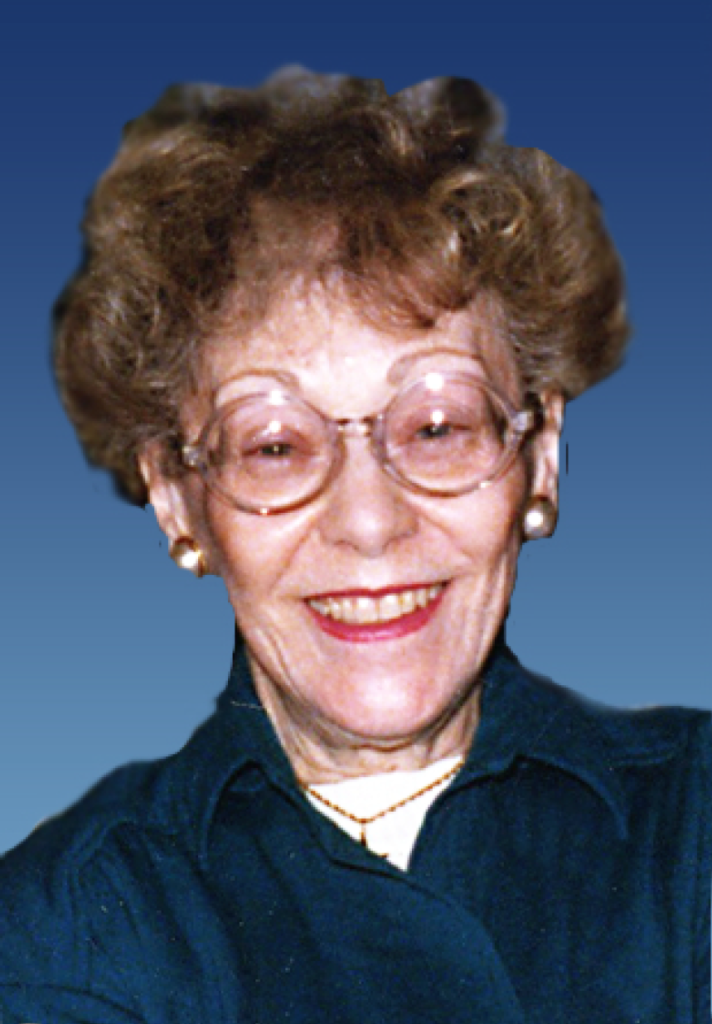 Helen Schucman was an intelligent, quick-witted and distinguished psychologist.
In October 1965 did she really hear the voice of Jesus instructing her to write A Course in Miracles?
The story of Helen Schucman
There's no doubt that Helen was a headstrong character. She seemed a person of opposites. Those that knew her were attracted to her cleverness, acid wit, loyalty and wisdom. However she also had a sharp tongue, was prickly and could be a demanding character.
If Jesus really did use Helen to channel his material – why did he pick such an unlikely candidate? Was she in any way spiritual or religious?
Helen's religious experiences
Helen Schucman had a love/hate relationship with God and religion.
She would lurch from being deeply moved by spiritual experiences to angrily blaming God for her life. Helen took professional pride in declaring herself an atheist and yet as an 'atheist' she still found comfort in the rituals of the Catholic Church. There's no doubt her relationship with religion and God was complex.
Born in 1909 to half Jewish parents, Helen was left to find her own spiritual pathway as neither parent was particularly religious.
Helen's religious journey saw her dabble with being a Jew and a Catholic. She was baptised and experienced a miracle at Lourdes, however none of this satisfied her search for God and she eventually declared herself an atheist.
Helen Schucman – searching for fulfilment
After she married in 1933, Helen's restless search for answers eventually led her to study for a doctorate of Clinical Psychology. Her, husband, the bookish Louis Schucman supported her in the hope that studying would satisfy his agitated, unhappy wife.
After graduating she spent fruitless time and energy in chasing grants and eventually landed up, rather reluctantly, at the Columbia-Presbyterian Medical Centre. It wasn't her first choice, but it was a job opportunity and it was here she met Bill Thetford, the man who would go on to co-scribe ACIM with her.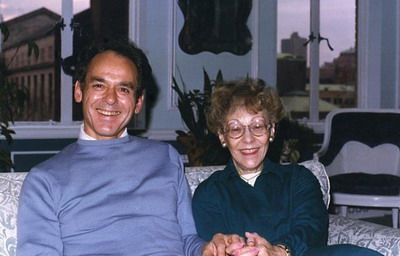 When she initially met Bill she remembered making a silent remark to herself.
'…"And there he is", I said to myself. "He's the one I'm supposed to help"…'
Despite this initial response, the relationship between them became strained and was often hostile.
This mirrored the competitive, backbiting atmosphere of the whole department. Helen became so oppressed with it all she considered leaving her job.
It was at this point that Bill made his, "There must be a better way…" speech. To his complete surprise Helen completely supported him. Unknown to them both it was Bill's comments that seemed to trigger the beginning of the whole ACIM experience.
Helen's magic phase
Prior to writing ACIM Helen went through a visionary phase of waking dreams and psychic experiences.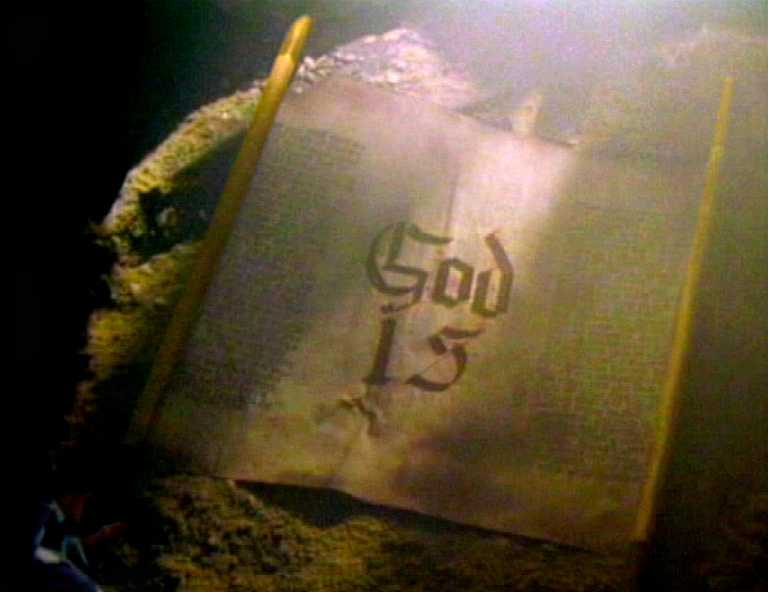 She started to scribe A Course in Miracles after one particularly poignant dream where she was in a cave and came across a scroll which had on it the words "God is".
In the dream she was tempted to look at the rest of the scroll which would show her the past and future, but she resisted. That was when she heard a voice say, "Well done you made it that time."
Bill Thetford was fascinated with Helen's 'magic period'. He was the only person she trusted enough to confide in. She knew how damaging it would be to her reputation if she admitted, as a psychologist, to hearing voices.
Bill encouraged her to write everything down and despite Helen's obvious discomfort, she did.
The start of ACIM
Helen Schucman was becoming used to hearing the Voice when suddenly on 21st October 1965 it gave her the instruction, "This is a course in miracles, please take notes."
This unsettled Helen so much, she panicked and called Bill. He quietly reassured her to write down what it said and to bring it in to him the next day.
This was the start of the seven year process of Helen Schucman and Bill scribing A Course in Miracles. Helen and Bill, who constantly bickered, would daily join together to write down the dictation from the Voice. They might have had their differences, but when it came to A Course in Miracles they were in complete harmony.
Was this the voice of Jesus?
Helen, Bill and ACIM expert Kenneth Wapnick all have differing views on this. Bill believed Helen was tuning in to the Christ consciousness rather than to the historical figure of Jesus.
Ken who wrote Helen's biography, Absence from Felicity is convinced that Helen was hearing Jesus' voice. There are clear references in ACIM as to the authorship of the Voice to back up his belief.
Helen, however, never openly acknowledged she was hearing Jesus. The closest she came to admitting it was in her unpublished autobiography when she said,
"At several times in the writing the Voice itself speaks in no uncertain terms about the Author. My own reactions to these references…quite stunned me at the time."
The fretful author meets Kenneth Wapnick and Judith Skutch
Anxiety was never far away from Helen Schucman, especially with her role as the scribe of A Course in Miracles.
In many ways she seemed the least likely candidate to be chosen for writing a piece of literature that promoted inner peace and forgiveness. She continued to struggle with her relationship with Bill and she resisted ACIM right up until her death.
Judith Skutch and Kenneth Wapnick became fast friends with the scribes of ACIM. Not only did Judith and Ken help to edit and publish ACIM they brought welcome respite to the feuding Helen and Bill. As friends they tried to mediate between them but to no avail. As Helen began to withdraw further from teaching ACIM Bill seemed to become more enthused. Helen Schucman was diagnosed with pancreatic cancer and in the final days of her life became increasingly despondent and preoccupied with her own disturbing thoughts.
Kenneth Wapnick recalls that the difference between the Helen he once knew and the dying Helen, "was so glaring as to be disturbing, painful and even frightening."
Judith Skutch recalls a time when she was sitting with an unresponsive Helen who suddenly turned to Judy and said, "Do you know why I'm dying? … "it's to get out of its way."
Helen Schucman died in 1981 aged 71. As well as A Course in Miracles she also wrote further channelled material such as Psychotherapy: Purpose, Process and Practice and The Song of Prayer as well as a collection of poems entitled The Gifts of God
Information and Sources
The Complete Story of the Course – D Patrick Miller
Absence from Felicity – Kenneth Wapnick
Wikipedia